Belecome Silver Fox portable battery power stations comes with 600WH capacity. So Portable solar generator Can power most of our daily appliances and many applications. Best ideas for LED lights, laptop, tablet, cell phone charging, drone, car fridge, fans, small digital appliances, lamps and live broadcasts, etc. Moreover,Portable battery power stations can also provide continuous power suport to larger appliances such as electric stoves, electric microwave ovens, air-conditioners, and refrigerators.
Our Portable Solar Power Station get the power by inside Lithium iron phosphate battery and can run for up to 10 hours on a single charge. It is a combination of battery power bank. The portable solar power station includes an AC input for charging electronic devices, one 12V DC 6A outputs for operating other equipment, 2 USB ports for charging cell phones, laptops or tablets, a 6ft AC plug. That connects to a wall socket and can also be used as a 110V/220V AC outlet. It comes with a led light to use in the emergent illumination
Belecome Silver Fox Portable Solar Power Station 200W can works with solar panel packs and full-charging time only needs several hours.
Portable solar generator with panels have three charging methods: Solar panel charge, 12V Car Charge and AC Power Charge. And it is a deal power bank for home emergency use. Compatible with many applications, equipment and home appliances.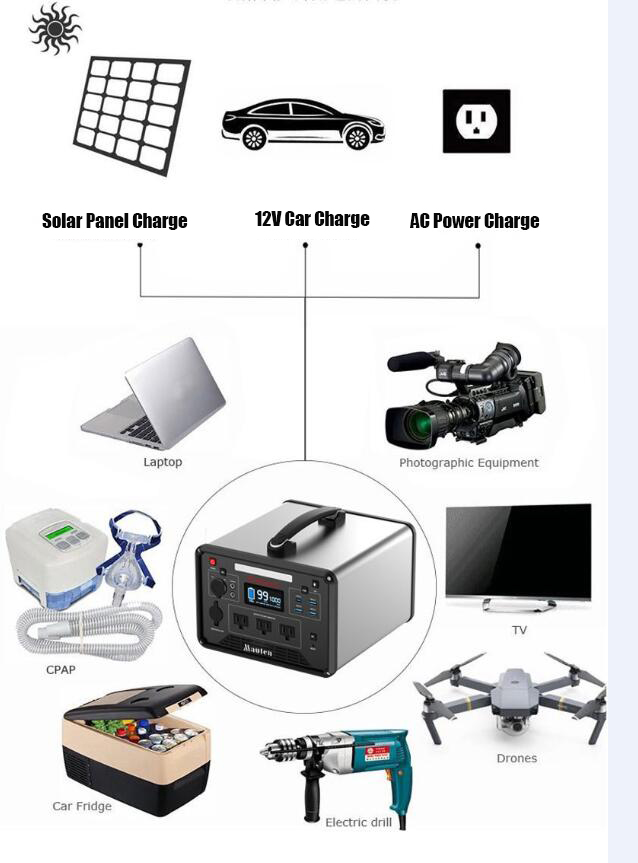 This powerful and compact unit is the perfect solution to power your appliances while camping or on the go. With a padded handle, this unit is easy to carry, store and transport. Connect to any appliance that uses a 110v plug.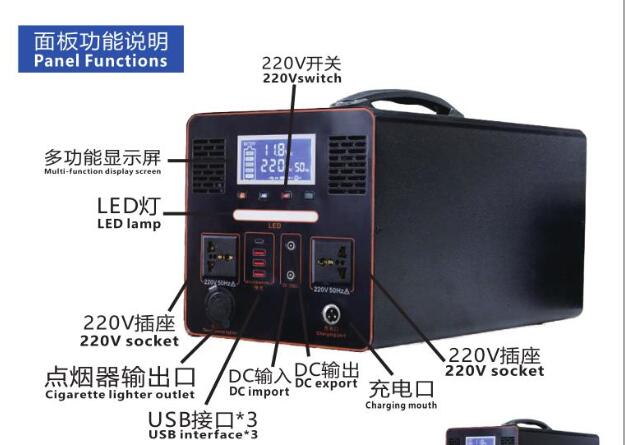 Lithium iron phosphate battery cores are very stable, long life recyclying charge.Our portable power bank has overload and over-voltage dual protection.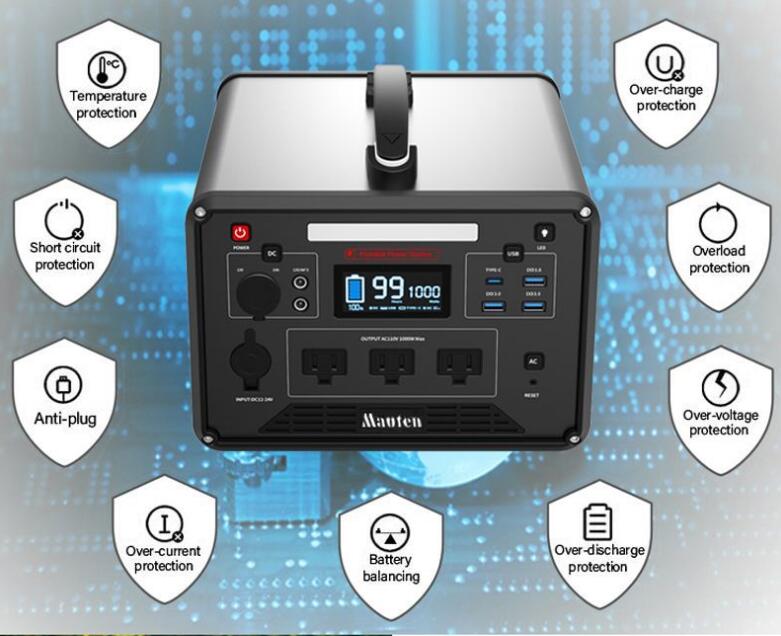 Suitable for multiple applications:
outdoor power bank for camping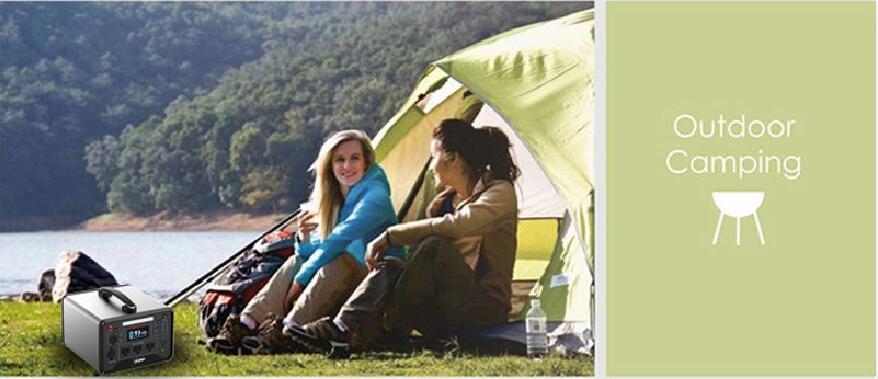 Portable power station for outdoor work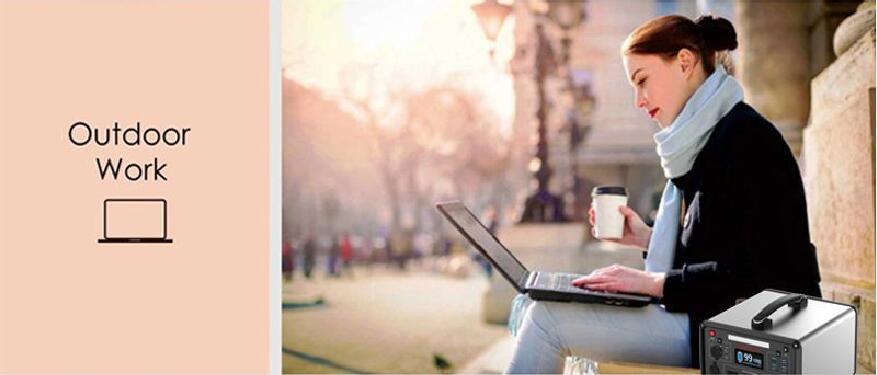 sloar storage power for power outage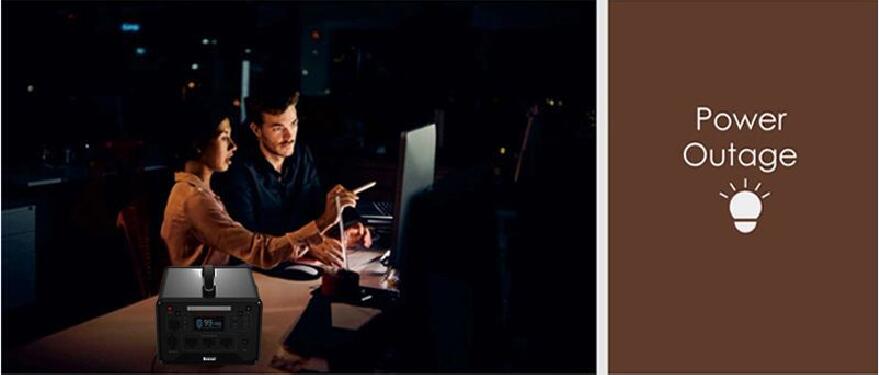 storage power bank for car jump starter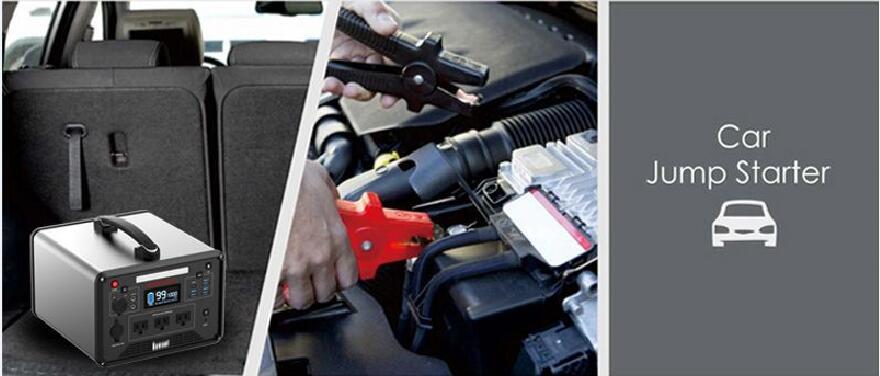 storage power for outdoor performance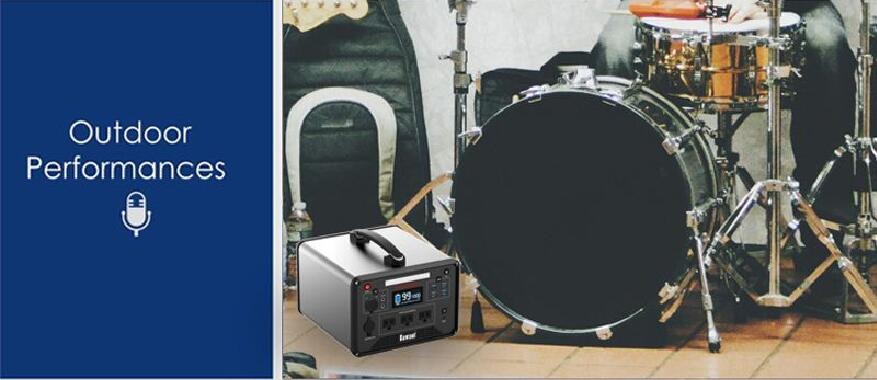 Specification:
Item No.: PS002-600W
Product size: 600W: 195*125*183mm/7.7×4.9×7.2 in
Product weight: 600W/7kg
AC output voltage: 110V/ 220V
Plug: 110V US Plug 220V EU Plug
AC output power: 600W
Wireless charge: 15W
Battery capacity: 600Wh (47000mAh)
Charge time: More than 90% for adapter 8.5H more than 90% for Quick charge 2.5H
Temperature range for use: 0℃-45℃/32℉-113℉
Temperature range for storage: -5℃-35℃/23℉-95℉
DC output:
USB: 5V/3A
Type-c: 65W
QC3.0: 18W 12V/10A 13.8V/5A
For Wholesaler please go to our headquater: SEVEN COLORS LIGHTING CO.,LTD
For Retailer please go to our oneline store: Lighting Supply
Know More: Portable Solar Power Station