How to Avoid Problems with LED grow lights
One thing to know about LED grow lights – they grow cannabis differently than other grow lights!
Things to know about LED grow lights…
If kept too close, LEDs may cause cannabis leaves to look discolored similar to a nutrient deficiency, even if nutrient levels are fine.
This is especially common in the flowering/budding phase, especially towards the end of flowering when the same leaves have been directly under the LED for months. Discolored leaves don't necessarily mean you've done anything wrong, especially if the LED grow light is being kept far enough away, but if you're noticing it particularly near the lights, it's a good indication it might be light burn. Most modern LED grow lights need to be kept at least 12-18″ away to prevent light burn.
These leaf symptoms are caused by light burn (grow light too close), not a nutrient deficiency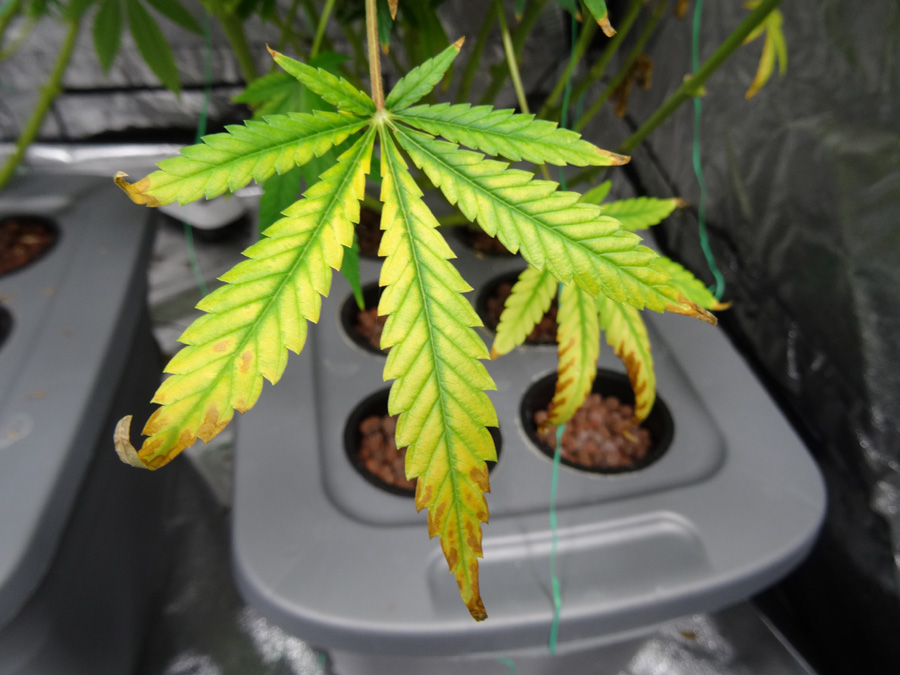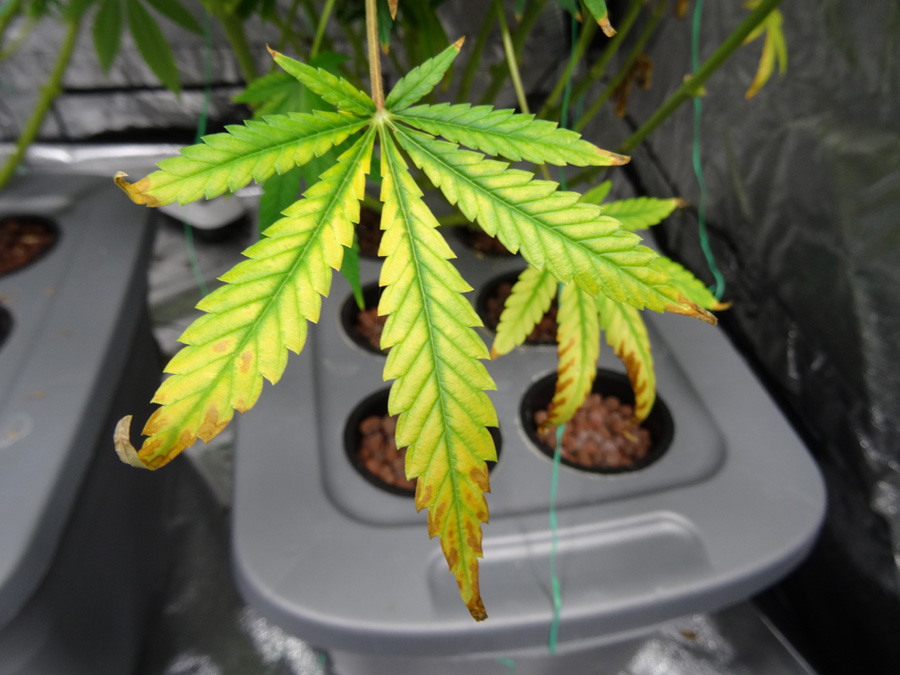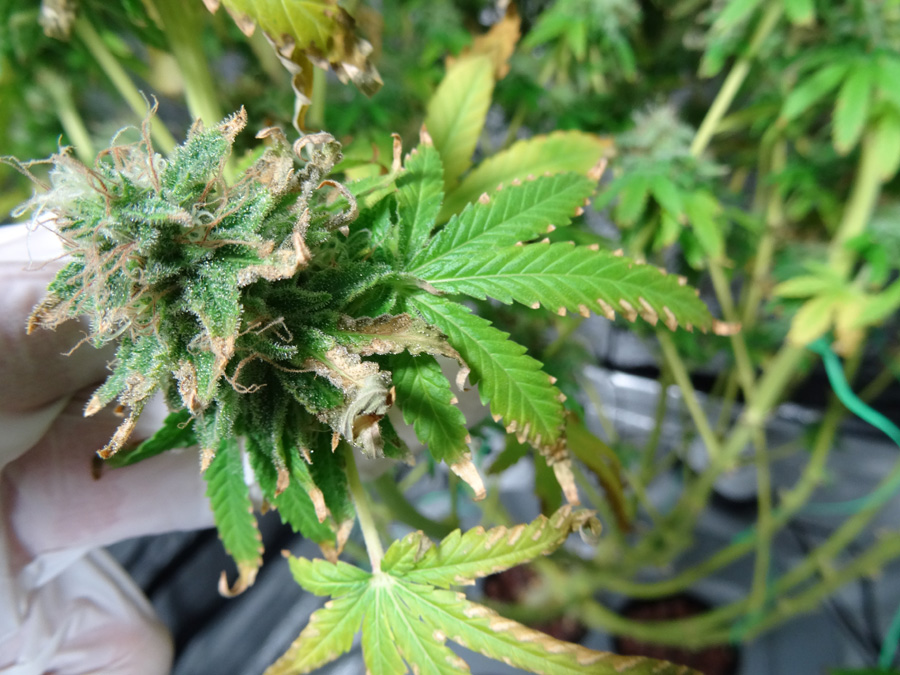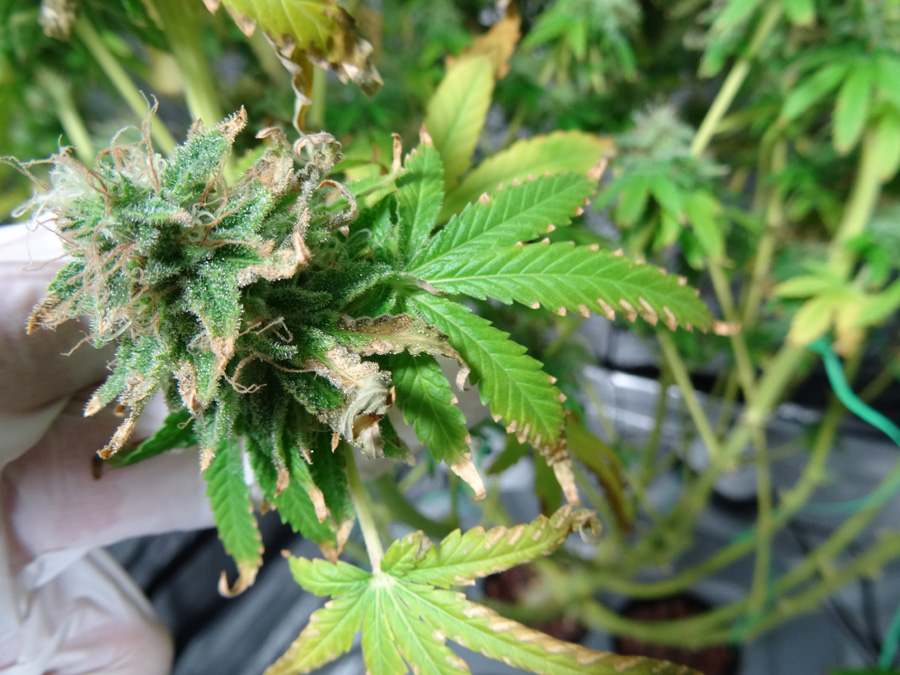 In addition to discolored leaves, too much light can also "bleach" the tops of buds
There's no "set" distance LED lights should be from the tops of your plants, but a good rule of thumb is 12-18+ inches.
Each model is different based on the size of its bulbs and the lenses used to reflect light down. It's important to ask the manufacturer how far to keep LEDs from your plants. Smaller LEDs with 1W chips almost always need to be kept at least 12″ away. However, most LEDs with 3W chips or bigger need to be kept 18″ away or more to get the best results and prevent light burn. Check with the manufacturer to figure out the right distance for your particular model of LED grow light. How can there be too much light if the heat is under control?
If just the tops of your plants are showing symptoms, chances are that your LED lights are too close.
Notice how the leaves closest to the light have turned completely yellow, while the leaves further down from the light are still green and healthy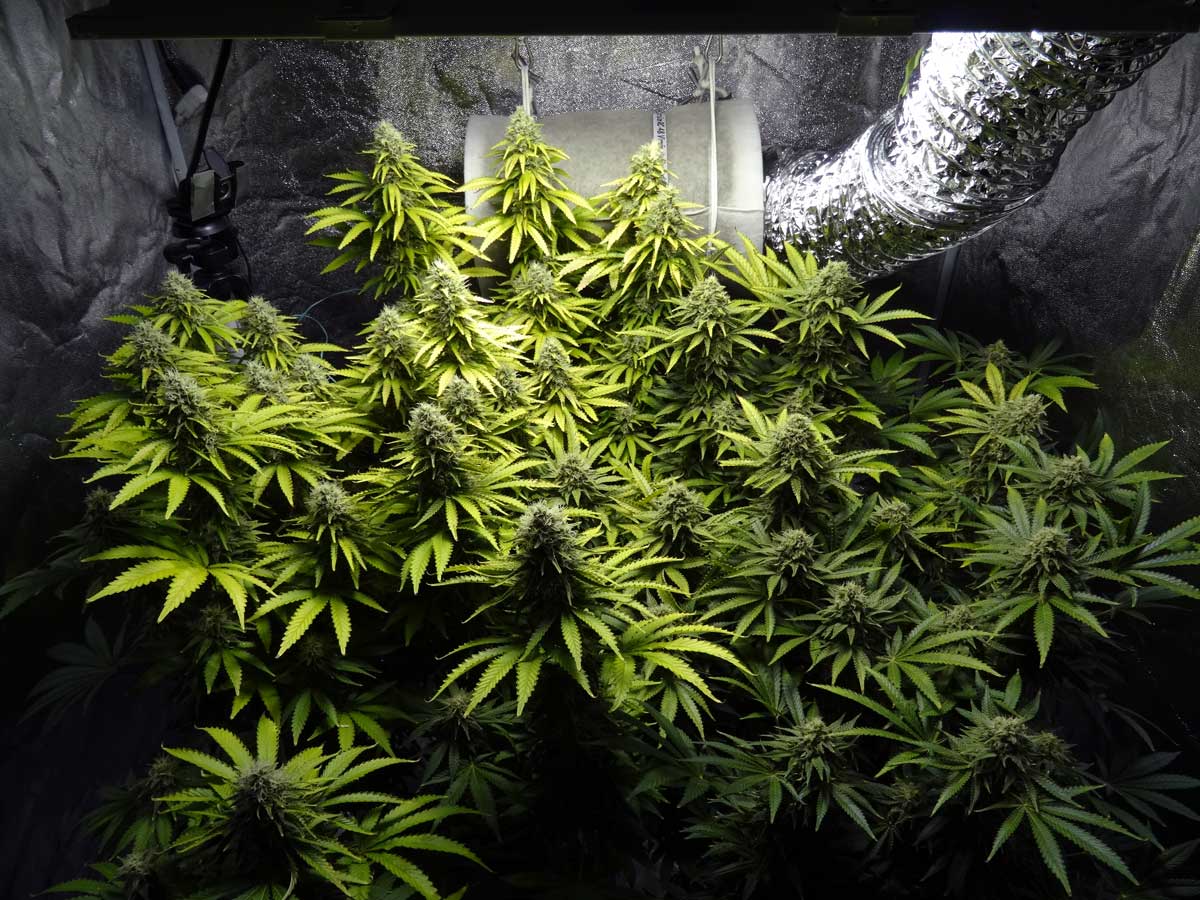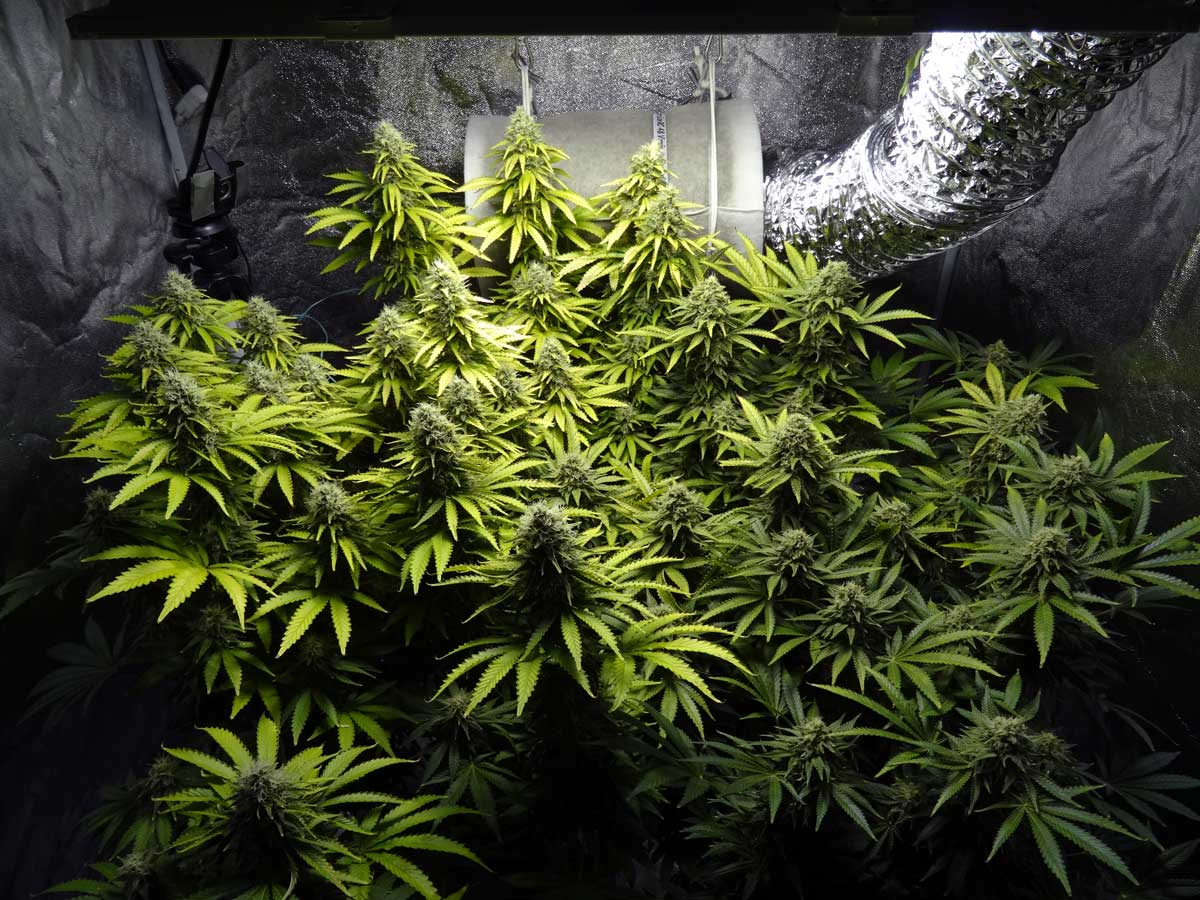 This plant was green and healthy through the vegetative stage under an LED grow light, but the leaves started dying soon after flowering started. It ended up that the LED was too close.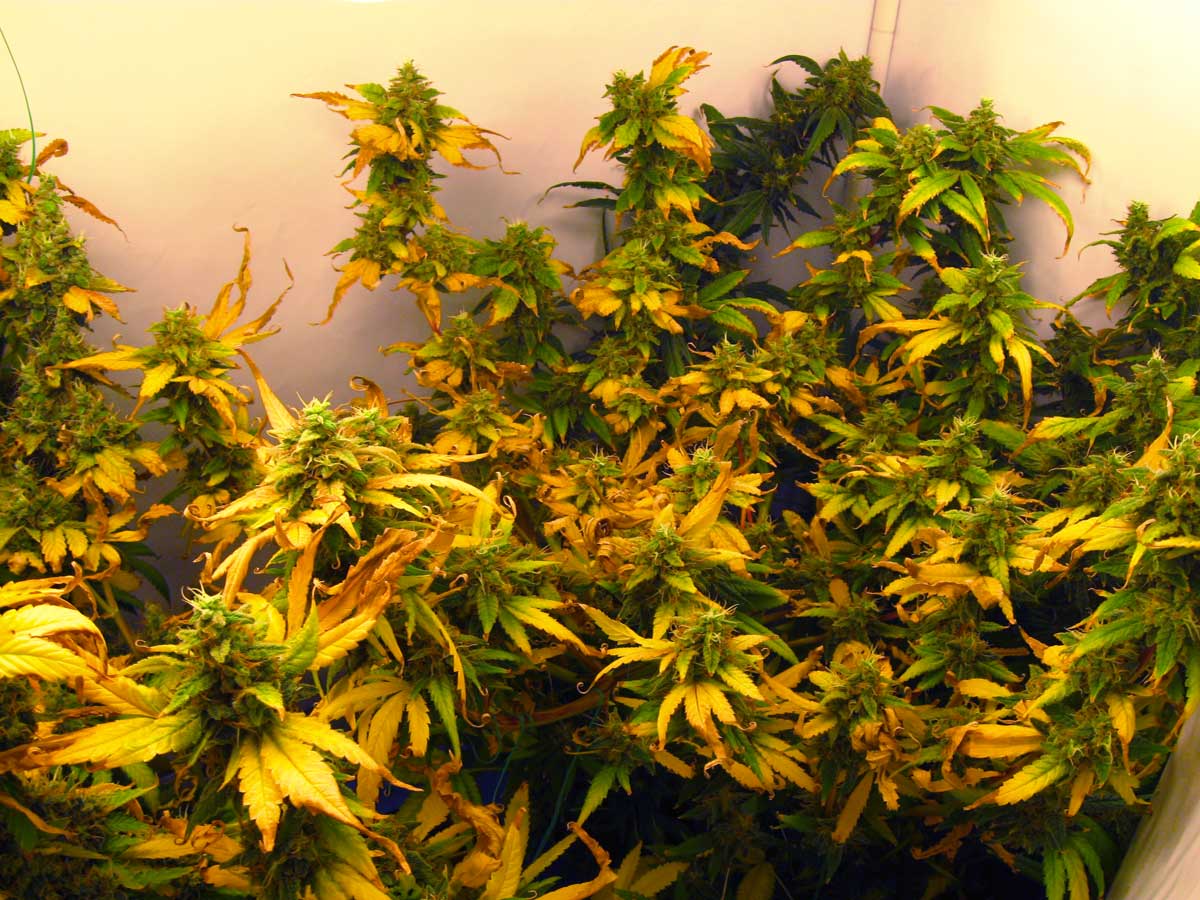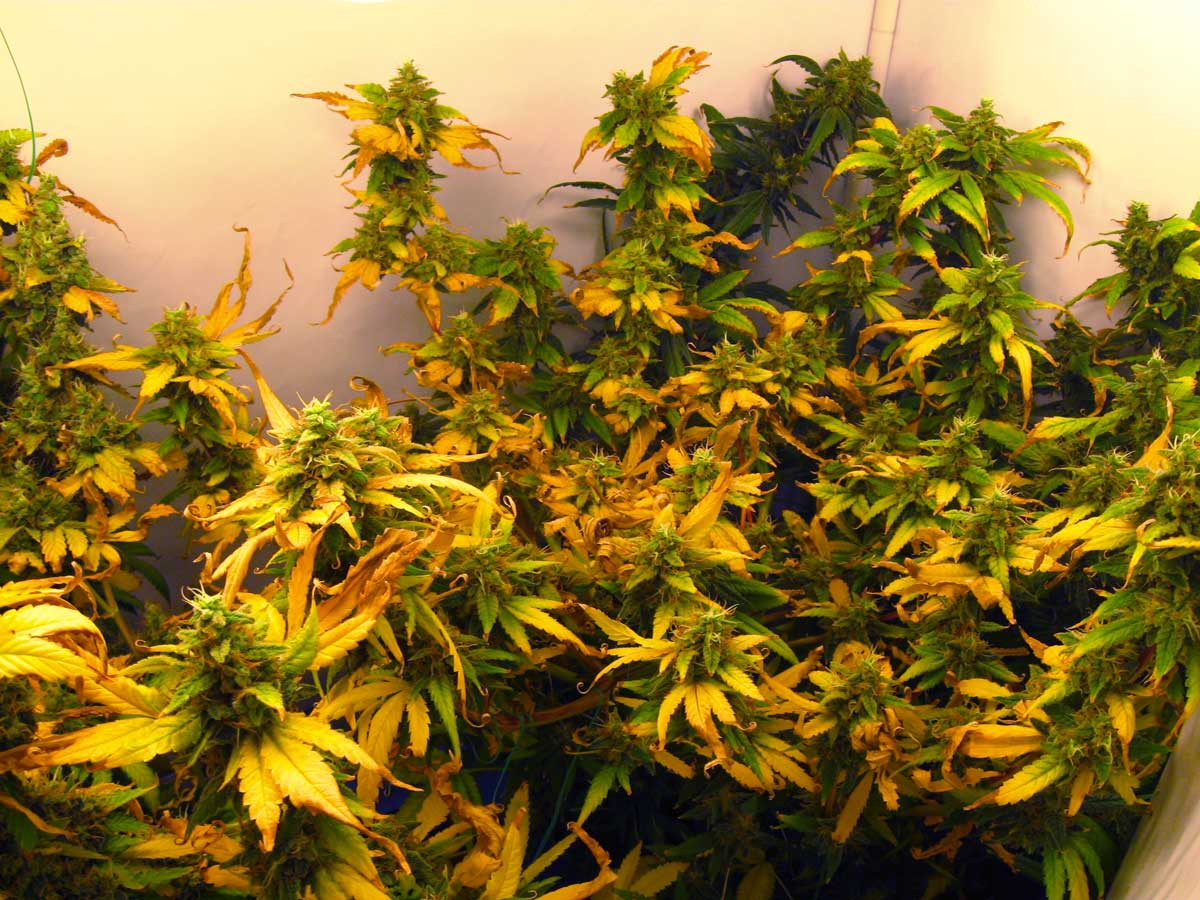 These plants seem apparently healthy, but the top leaves keep getting lighter and lighter because the LED grow light was too close. If you don't realize it's light burn, the symptoms are inexplicable!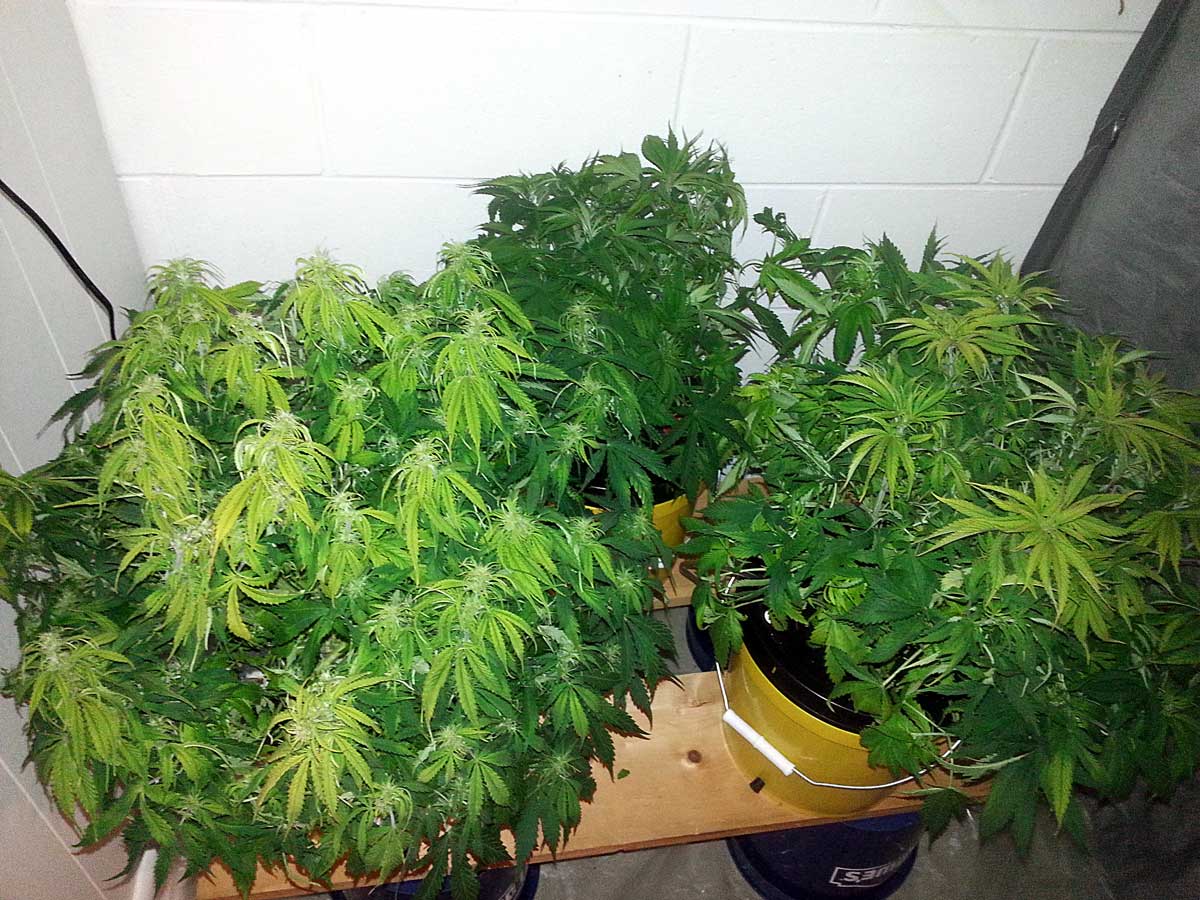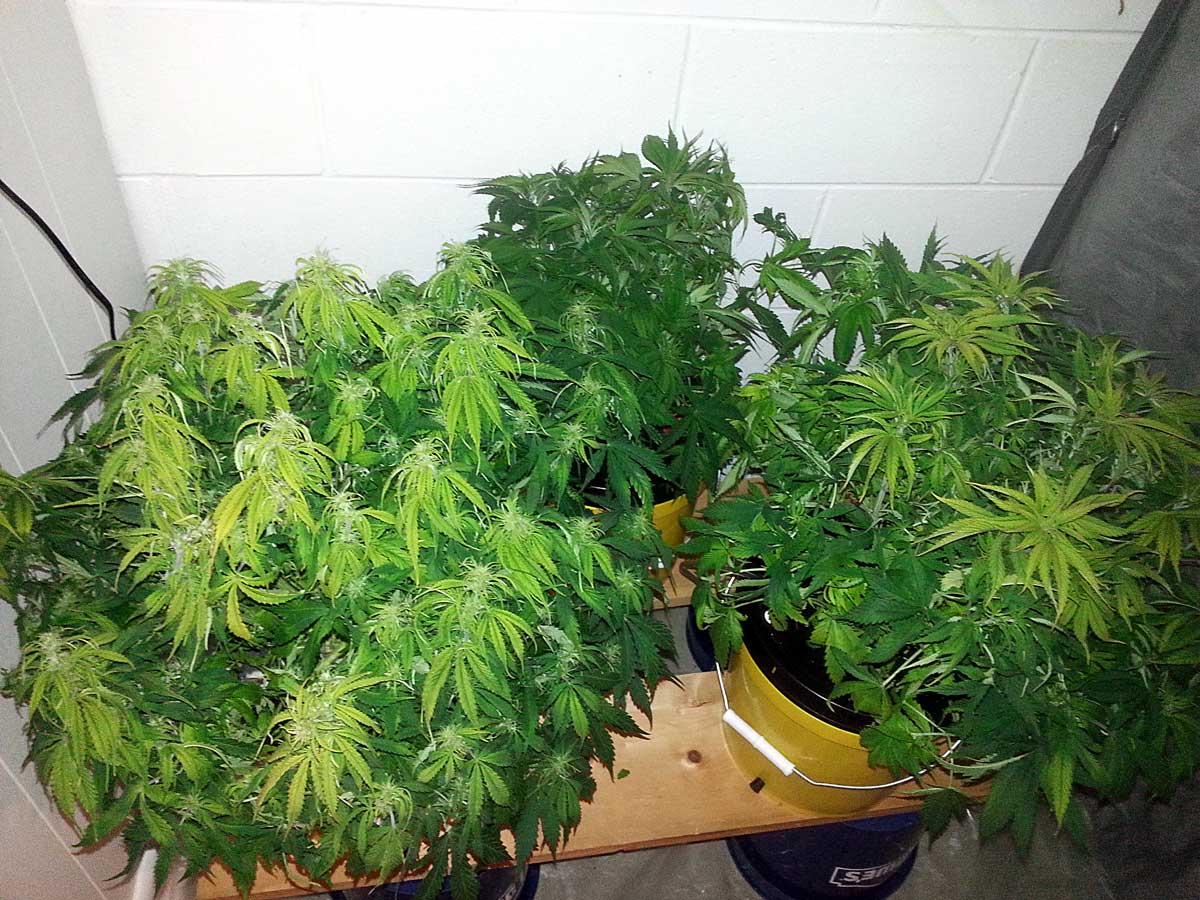 LED grow lights need to be used properly to get the results, but if you know what to expect they pay you back with built-in cooling that allows a grower to hang their lights directly over their plants without worrying about fans, ducting or ballasts. They are easy on the electricity bill and don't cause a lot of heat problems.
Additionally, buds grown under LEDs are known for producing colorful, sticky, strong and smelly buds! And isn't producing quality buds the reason we do it all?