Our USB LED Strip Light is made of aluminum profile, PC cover and flexible led strip lights.The aluminum profile has very good heat dissipation and the PC cover has very good lighting transmittance reaching 85% efficiency.
Our mini usb light has wide CCT option. We can customize red, blue,yellow,green,3000k warm white, 6000k cool white, 4000k natural white,UV 365nm or pink.
Why to use usb led strip lights?
Are you embarrassed because you wake up in the middle of the night without lights? Are you bothered by the fact that there is no light in camping in the wild? Do you regret that you can't find a suitable reading lamp? Don't worry. This rechargeable usb led light has solved all these problems for you.
Feature 1: Recahrgeable and portable, easy to take.
Feature 2: Customize size avialable, we can make any length for you.
Feature 3: Super slim only Dia 13mm x H7mm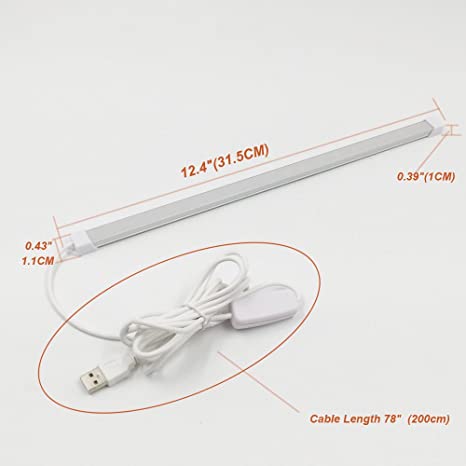 Feature 4: Lower Power Consumption, only 3-5w 12"
Feature 5 : It comes with USB port and works with DC5V. You can connect it to your computer, laptop,power bank or charger conveniently.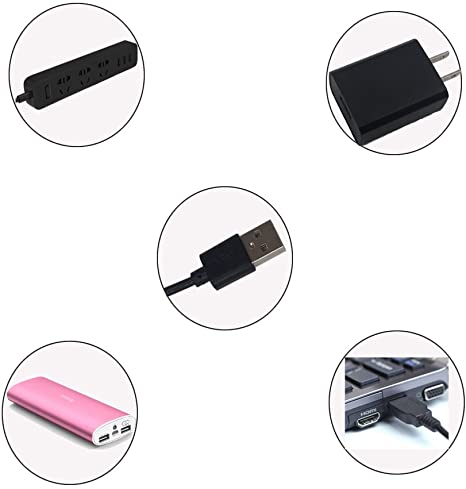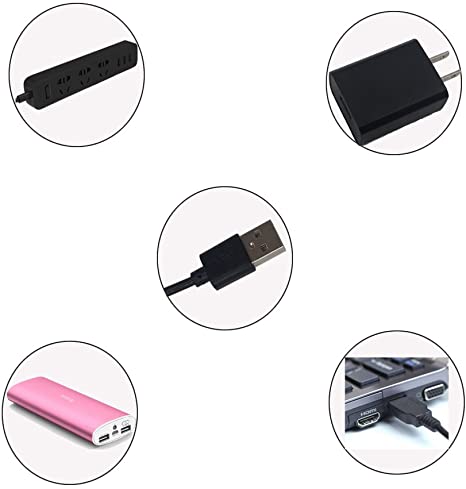 Feature 6: Easy to install. There are two wholes both sides on the caps. That's for screws.
How to use this USB led light strip
Because of its extra slim size, it can work as a reading lamp for study. Since it is easy to take and portable, it can be installed anywhere you want. You can put in your bag or packback for camping, outdoor hiking or running.
It can work with charger or power bank, so our clients also use it as a kithchen under cabinet light. Sometimes it appears in bookcase, wardrobe, shoe shelf or wine cabinet.
This usb led bar light comes with a 3 level dimmer. And you can make any brightness you like.So it will be a perfet night lamp for emergency use.